Apparently I never mentioned on the blog that I got engaged. Oops. So, anyway, this guy & I are calling it forever. And I'm really excited.
We've been engaged since this past May and are planning a wedding for next May. We found our venue and set our date, then set aside all planning until we made it through October. I was in a few weddings this fall, so I'd been postponing/procrastinating planning our wedding until I was done with those.
Next on the list of things that need to be secured at this point are food and photographer. This post is about the latter.
We have no interest in breaking the bank on this wedding, so our budget is tight. The photographer budget is tight, but we are being realistic about what a photographer costs and what we can get for our budget. A friend of Benjamin's is a (unfortunately unavailable for our date) photographer and posted in a photographer forum about our date/budget and sent us the responses.
Yesterday, I contacted on of them. I call her and she is clearly half asleep. She says she was up until 3 a.m. binge editing photos. Which is perfectly reasonably, but can't you perk up for a 3 minute phone call with a potential client?
She says she lives about an hour away from us, but has a studio nearby. She said she'd be at that studio that night if I wanted to meet up with her then. Sure did. Benjamin & I arrived a few minutes early to this hidden coffee shop that is run only on donations. That's cool.
The photographer arrives. She's kind of a mess. Hair is sloppy, clothes are messy, bra fits poorly. We think maybe she might be high?
I figure, though, that she's just spent her day binge-editing.
But she doesn't even bring her laptop. She does bring a contract though. I don't know what she expected.
We start going over the details. I ask if she can send me photos of an entire wedding, not just the highlights. I want to see the whole thing, especially the reception and people dancing.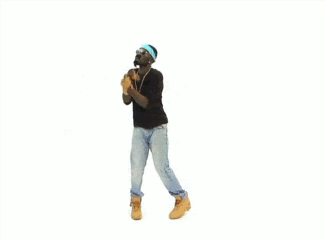 She says she'll just go grab her laptop from her studio. Oh, okay. She gets it. The battery is dead. She plugs it in. It is running slow. She doesn't know the wifi password. Which matters, because she wants to show us the pictures through the hosting site instead of those stored on her computer. The wifi is slow. We wait.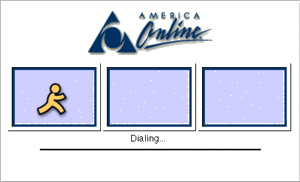 So, she pulls up the site for a wedding. She picks a backyard wedding, since we will also be having a backyard wedding. But this backyard is not quite the beautifully maintained garden we will be married in.. I can see a kids playset in the background in half of the pictures. Couldn't we have cropped that out?
Also, this is a wedding in daylight, but the lighting is bizarre. More importantly, I scroll through all of the pictures. There are, like, 600 and there are maybe 3 of people dancing – only the first dance and the father/daughter dance. Nothing else.
I ask, "So, you have pictures of people dancing?" She says they didn't really dance at this particular wedding. It was a dry wedding. It was mostly all about the ceremony. Okay, well that's neat, but maybe you forgot that I explicitly asked for reception pictures and pictures of dancing and celebrating.
Benjamin notices another thing. These are ALL white people. Our wedding is going to have a lot more skin tones represented and we need to know that you know how to light and edit weddings with a variety of skin tones.
She finds a better example for us. Yes, this is better. There are people dancing. But they are taken from far away, still only focused on the bride and groom, and they are all unedited.
"Do you have any pictures of the guests at any wedding dancing and celebrating? I want to see people having fun at our wedding."
"Oh. Well, 90% of brides & grooms are really self-obsessed, so they only want pictures of themselves."
At this point I mention that we still have a few other photographers to meet with and THEN she starts trying to find her top quality work. I felt like up until that point, she didn't feel the need to impress us at all, but she'd already lost us.
And her breath was stank.
It's been nearly 24 hours and she hasn't followed up with us to say how much she wants to shoot our wedding or anything, really.
Moving on.